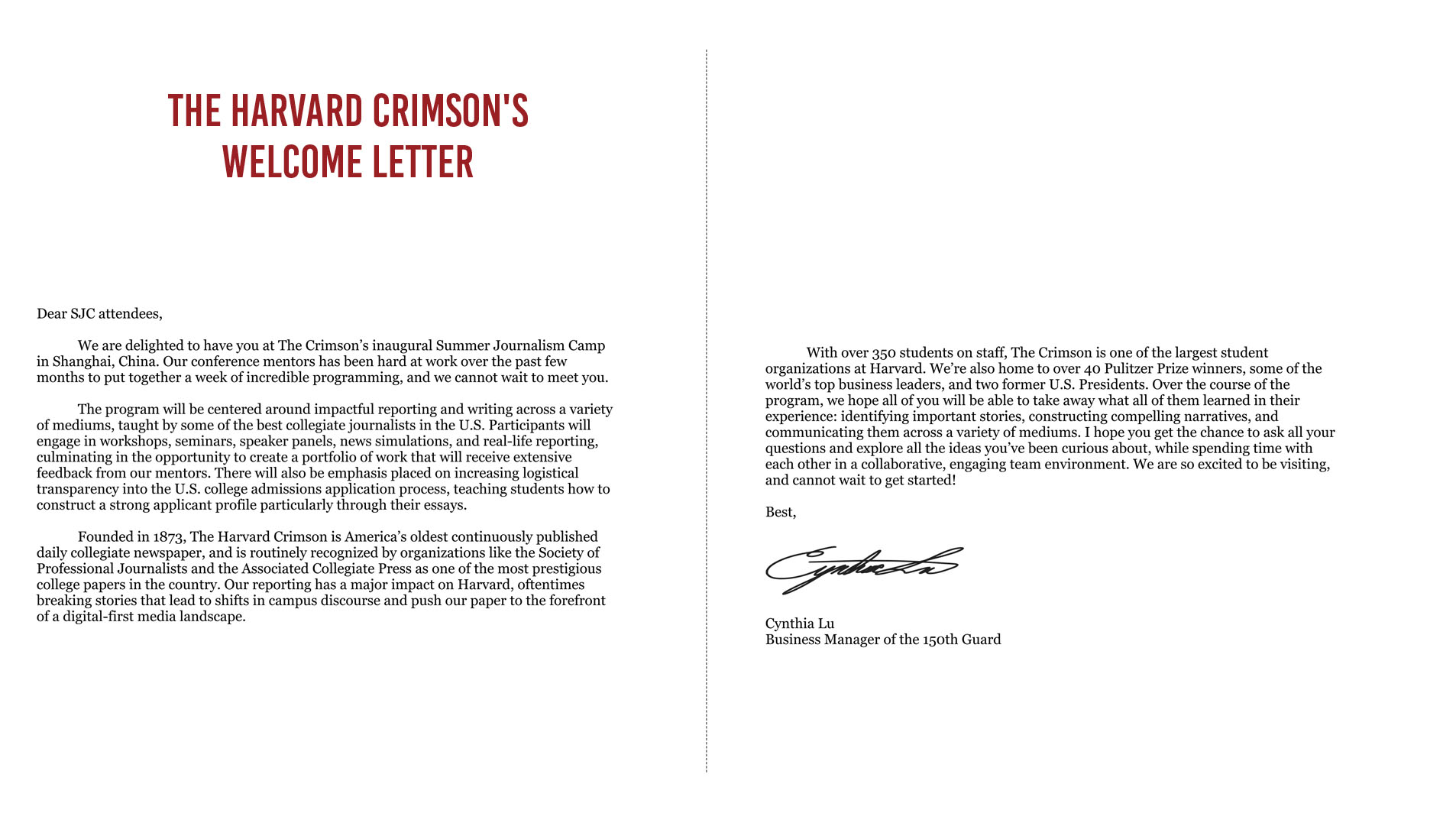 The Harvard Crimson Introduction
Founded in 1873, The Harvard Crimson is America's oldest continuously published daily collegiate newspaper, and is routinely recognized by organizations like the Society of Professional Journalists and the Associated Collegiate Press as one of the most prestigious college papers in the country. Our reporting has a major impact on Harvard, oftentimes breaking stories that lead to shifts in campus discourse and push our paper to the forefront of a digital-first media landscape.
With over 350 students on staff, the Crimson is one of the largest student organizations at Harvard. We're also home to over 40 Pulitzer Prize winners. Countless Crimson alumni have gone on to make history in journalism, business, public service, and politics; distinguishable figures include Franklin D. Roosevelt, John F. Kennedy, Steve Ballmer, Linda Greenhouse, Jim Cramer, Susan Wojcicki and more. ​​

Harvard Crimson Journalism Camp Introduction
In 2023, The Harvard Crimson partnered with ASDAN China to bring the Harvard Crimson Journalism Camp to China for the first time. With thesame faculty team as in the United States, taught by the renowned mentorship teams from The Harvard Crimson, the camp aims to offer high school students the opportunity to learn from current Crimson staff and dive deep into the ins and outs of the entire journalism process.
Harvard Crimson Journalism Camp will be centered around impactful reporting and writing across a variety of mediums, taught by some of the best collegiate journalists in the U.S..Students will engage inworkshops, seminars, speaker panels, news simulations, and real-life reporting, culminating in the opportunity to create a portfolio of work that will receive extensive feedback from our mentors. There will also be emphasis placed on increasing logistical transparency into the U.S. college admissions application process, teaching students how to construct a strong applicant profile particularly through their essays.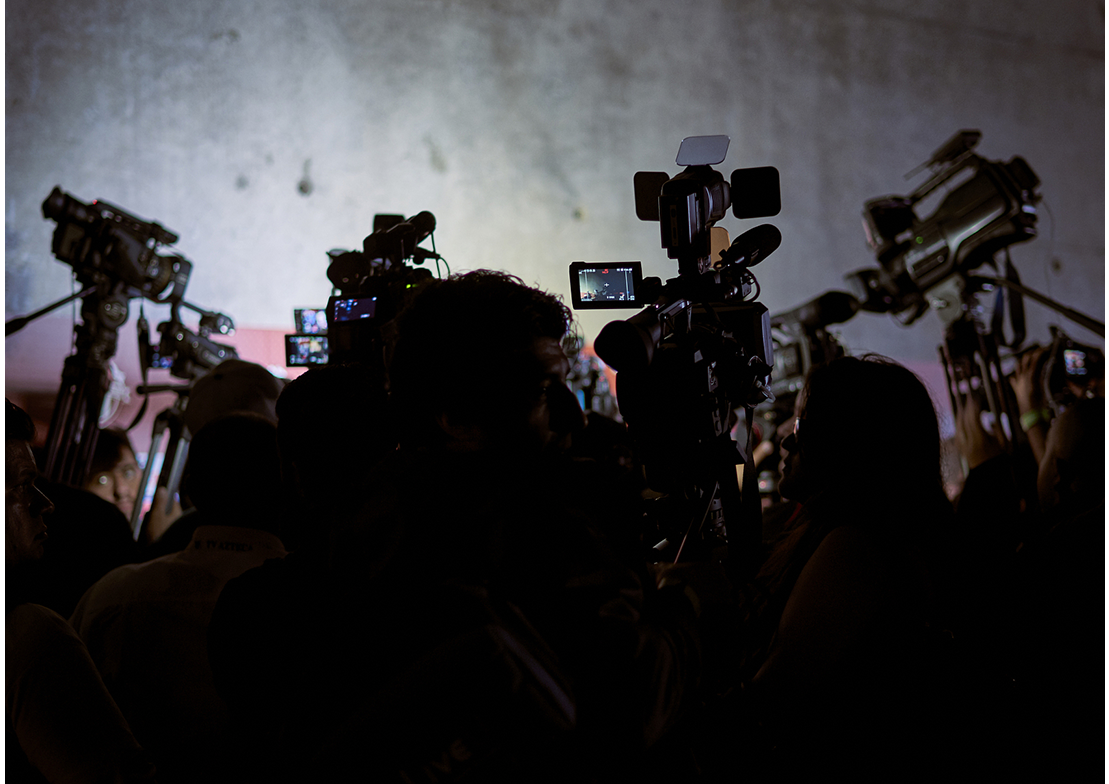 Teaching Faculty
*The faculty is subject to change.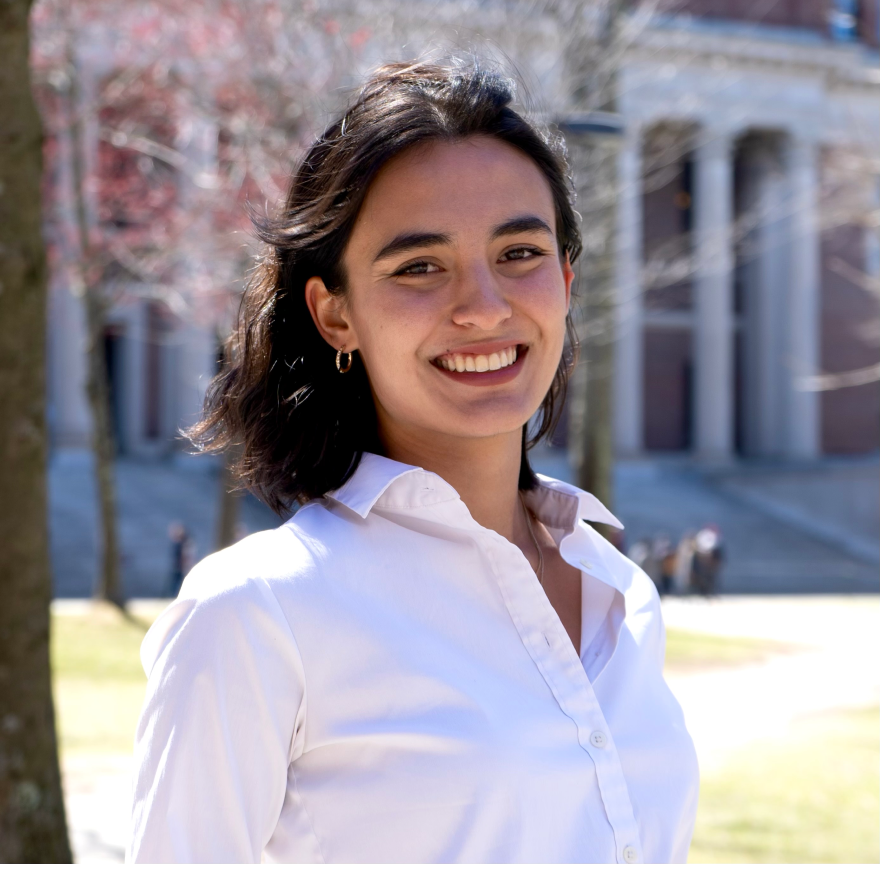 Eleanor Wikstrom
Social Studies, Harvard University
As the longest-serving Editorial Chair in The Crimson's recent history, she has edited and fact-checked over 250 opinion pieces to date, coordinated the work of over one hundred staff writers and eighteen editors, and produced staff-editorials that garnered awards from the Society of Professional Journalists. Her individual opinion pieces on Harvard and the Philippines have also gone viral on social media and been featured in national news outlets across Asia.
Cynthia V. Lu
Applied Math, Harvard University
As the The Crimson's business manager, she oversees the $500k financial and operational foundation of the oldest continuously published collegiate student newspaper in the U.S., and is particularly focused on revenue initiatives that align with The Crimson's educational mission. Having come from an extensive creative writing background, her work has also been published by The Adroit Journal, Rust+Moth, and more. In her free time, she enjoys painting, museums, and good espresso.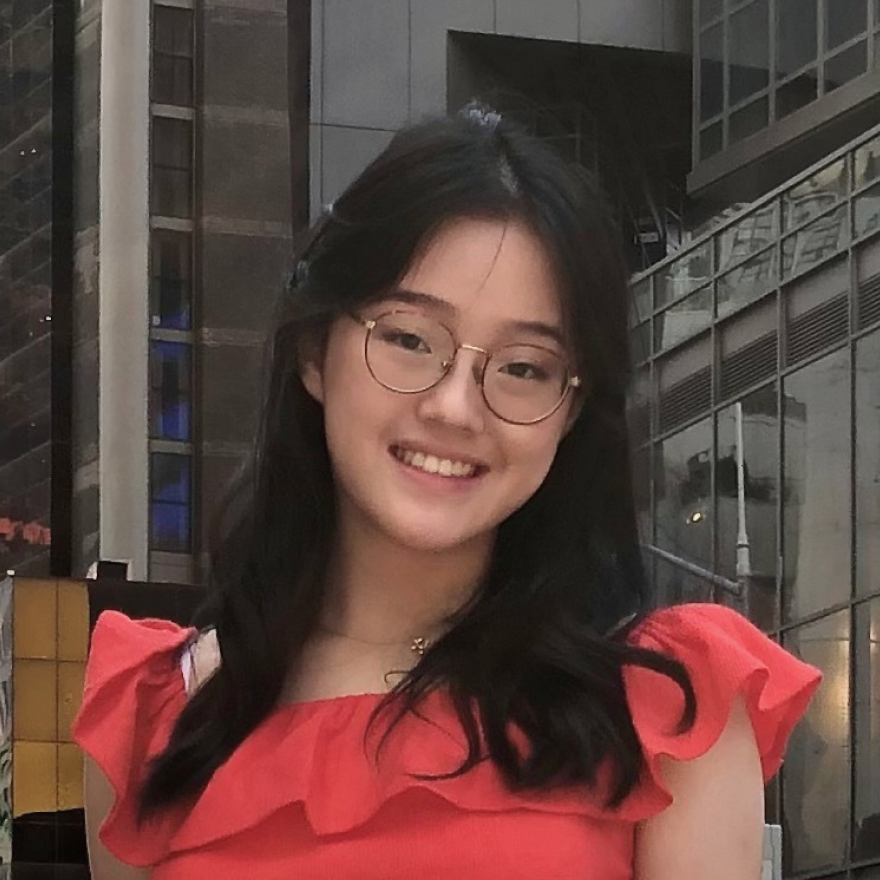 Liam Peterson
Economics, Harvard University
Liam serves as the manager of the Global Programs department at the Harvard Crimson, overseeing the planning and execution of various conferences and events. Outside of his academic and professional pursuits, Liam enjoys reading, weightlifting, and playing board games. His passion for exploring different cultures and perspectives led him to study abroad in Beijing, where he gained valuable insights and experiences.
Claire Pak
Economics, Harvard University
Claire is currently the Native Conference Director for The Harvard Crimson, where she takes pride in organizing and running journalism conferences for high school students. Claire's passion for journalism began at an early age and blossomed during her time as Editor-in-Chief of her high school newspaper. Beyond academic pursuits, Claire enjoys learning new languages and traveling, as well as having cooking competitions with her friends.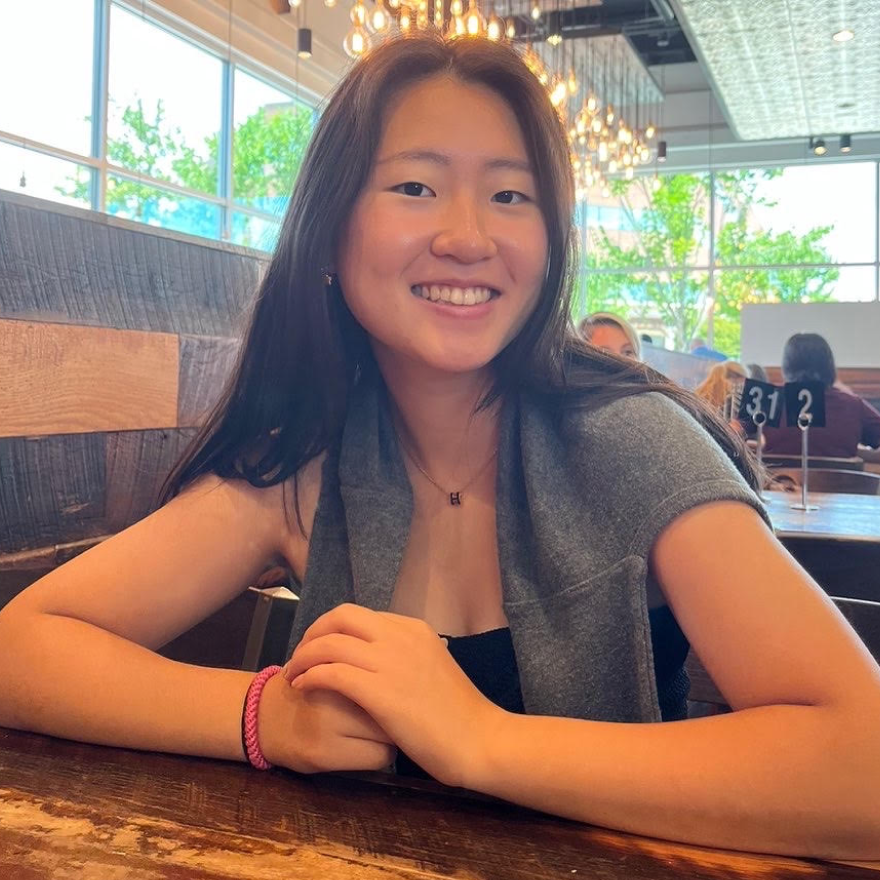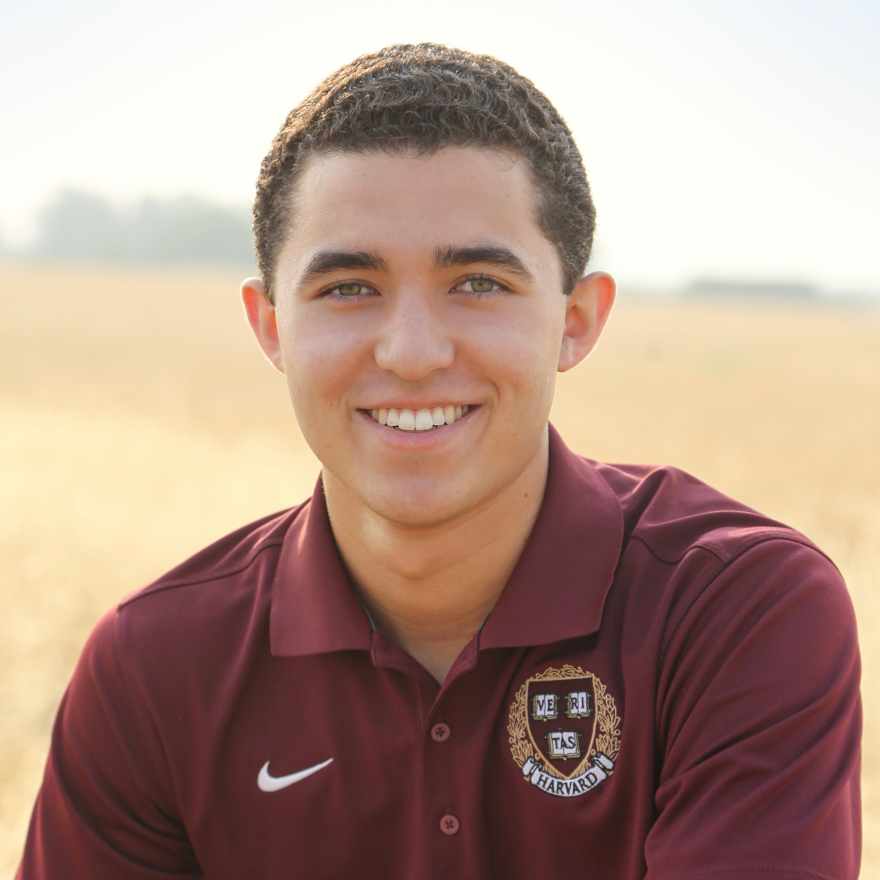 John Pena
Economics, Harvard University
John has been a reporter with The Crimson for more than a year. He covers house and student life, speaking frequently with students to report on news from the college's ever-exciting residential and social scene. He previously provided coverage from Harvard Law School, including reporting the institution's break from the U.S. News and World Report Rankings. Aside from his work with The Crimson, John enjoys spending time with friends and family, watching sports, reading, and traveling.
The Certificate of Completion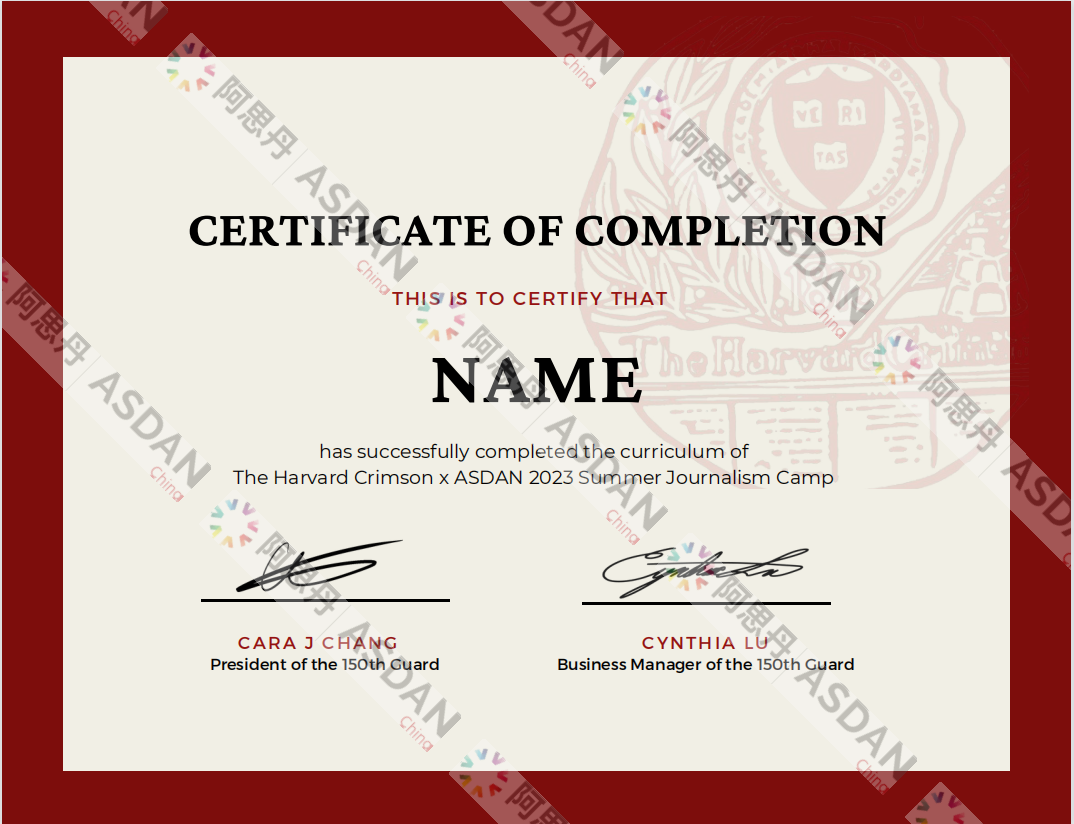 Sample Schedule
*The schedule is subject to change.
9:00-12:00
14:00-17:30
July 20th
Arrival
Check in
July 21st
l Opening Ceremony

l The Power of a platform

l Journalism Fundamentals 1

l Journalism Fundamentals 2
l Diagnostic Free Writing
l Small-Group Editing Session

July 22nd
l Reporting & News PPT

l Team assignments & icebreaker

l When the News Breaks


l Breaking News &Finding Sources PPT
l Breaking News Scenario Workshop


l Portfolio Work Session -Brainstorm

July 23rd
l Introduction to Data Journalism
l The Future of Journalism


l Q&A with mentors


l Social Media: Reporting in less than 200 characters
l Readership Strategy: Engaging YourAudience


l Portfolio Work Session & Feedback

July 24th
l Introduction to Opinion Writing
l Staff Editorial Simulation

l Journalism Outing

July 25th
l Journalism Outing Article Work Session
l Introduction to Design Workshop

l Magazine Layout Activity

l News Anchor Activity

July 26th
l Building Professional Narratives PPT
l U.S. College Admissions Overview


l College Admissions Speaker Panel

l Resume/Personal Statement Workshop
l Portfolio Assembly PPT


l Portfolio Worksession & Feedback


July 27th
l Final PortfolioPresentations
l Quiz Show Activity

l Creative Activity: origami, spaghettitowers, etc
l Awards


l Open social/Q&A with mentors


July 28th
Check out
Program Information
Date:20th-28th July,2023
Location: Shanghai, China
Language: English
Crowds: Grades 9-12 students who are interested in related majors, such as journalism, communication studies, public relations, or multimedia journalism, and for those who aim to develop their writing and critical thinking abilities, along with building an impressive portfolio for university applications.
Program Fee
Included: Tuition fee, instructor service fee,certificate application, ASDAN group leaderservice fee
Not included: Transportation fee, mealsduring the program, hotel residence fee(optional)