ESB Graded Examinations in Speech Qualifications

Globally Influential Speech Qualifications For Young Learners
Exclusively Offered by ESB(English Speaking Board) Ltd.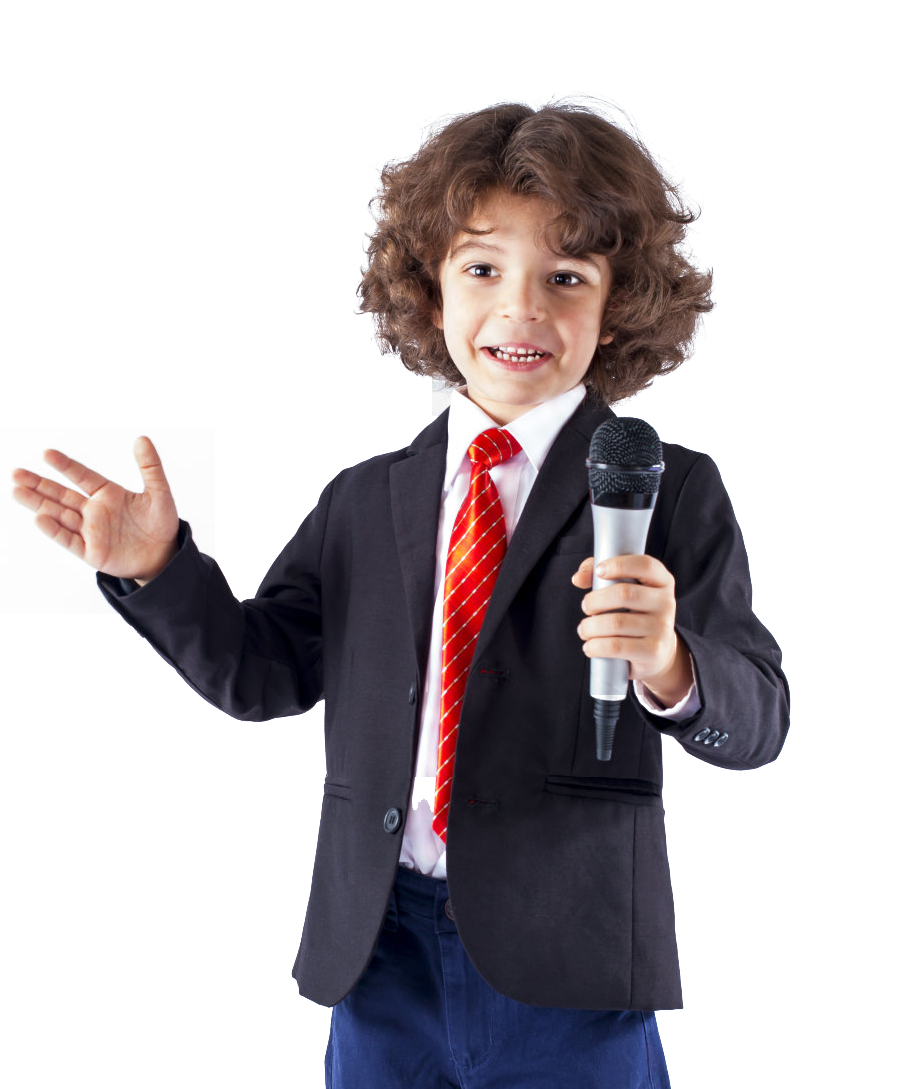 Dear Smart Speechmakers,
Welcome to the world of speaking!
Good eloquence will significantly benefit you throughout your life. Your voice matters! Warren Buffett once said: "Speech is an asset that can last for 50 or 60 years. You will suffer losses for 50 or 60 years if you don't like speeches."
For 70 years, the British Speech Council has been helping English learners improve their communication skills and express themselves confidently. Just as literacy and numeracy are important foundations for reading, writing and math, oracy is a vital foundation for successful speaking, listening and communication. Confident and effective interpersonal and communication skills are key for employ-ability and also help students build self-esteem, determination, resilience, empathy, self-confidence and self-identity and improve writing skills. It also gives full play to the subjective initiative and achieve academic success.
In 2022, we formed an official partnership with ASDAN China to invite more Chinese students to join the ESB Graded Examinations in Speech Qualifications family. We aim to stimulate everyone's enthusiasm for English learning and verbal expression, help more and more Chinese students express themselves confidently and generously, and use English flexibly!
Tina Renshaw
CEO
English Speaking Board (ESB) Introduction
English Speaking Board (ESB) Introduction
English Speaking Board (International) Ltd. (ESB International), founded in 1953, is the UK's top authoritative oral speech and language assessment and qualification body. It offers high-quality Speech and Language qualifications internationally and has conducted more than 10,000 assessments per year. The ESB Graded Examinations in Speech Qualifications exam has been officially certified by UCAS (UK Universities and Colleges Admissions Service Center) and OFQUAL (The Office of Qualifications and Examinations Regulation). ESB Graded Examinations in Speech Qualificationsis an international English speech-level certification system provided by English Speaking Board (International) Ltd. for language learners worldwide. It integratesself-expression, public speaking, and text readingto assess the comprehensive quality and English proficiency.
It is for learners who speak English as an additional language. The ESB Graded Examinations in Speech include three levels:Entry 1, Entry 2 and Entry 3 and benchmark A1-B1 level of CEFR (Common European Framework of Reference for Languages). It is an excellent certification challenge for young English learners to practice eloquence, enhance self-confidence, explore learning potential and improve overall quality.
The qualifications are based on educational theory and research into oracy and focus on the interactivity of communication and the personal development it creates.They are split into four sections: Talk, Speaking by Heart, Reading Aloud, Listening and Responding, each with its own rationale and outcomes. They will lead learners to unlock a new form of expression in spoken English and fully enhance learners' flexibility and scene-based application in language use.
The comprehensive and detailed qualification process will give candidates a richer harvest and unforgettable experience. Candidates could interact with local British examiners online flexibly. The examiner will evaluate the whole process of their online examination by recording candidates' performance in each section.
ESB Graded Examinations in Speech Qualifications(Exam Level Setting and Suggested Age)

Level
Entry 1
Entry 2
Entry 3
Suggested Age
7-9 yrs
9-11 yrs
11-13 yrs
CEFR Benchmarking Level
A1
A2
B1
Exam Duration
9 mins
10 mins
10 mins
Exam Sections
①Talk ②Speaking by Heart ③Reading Aloud ④Listening and Responding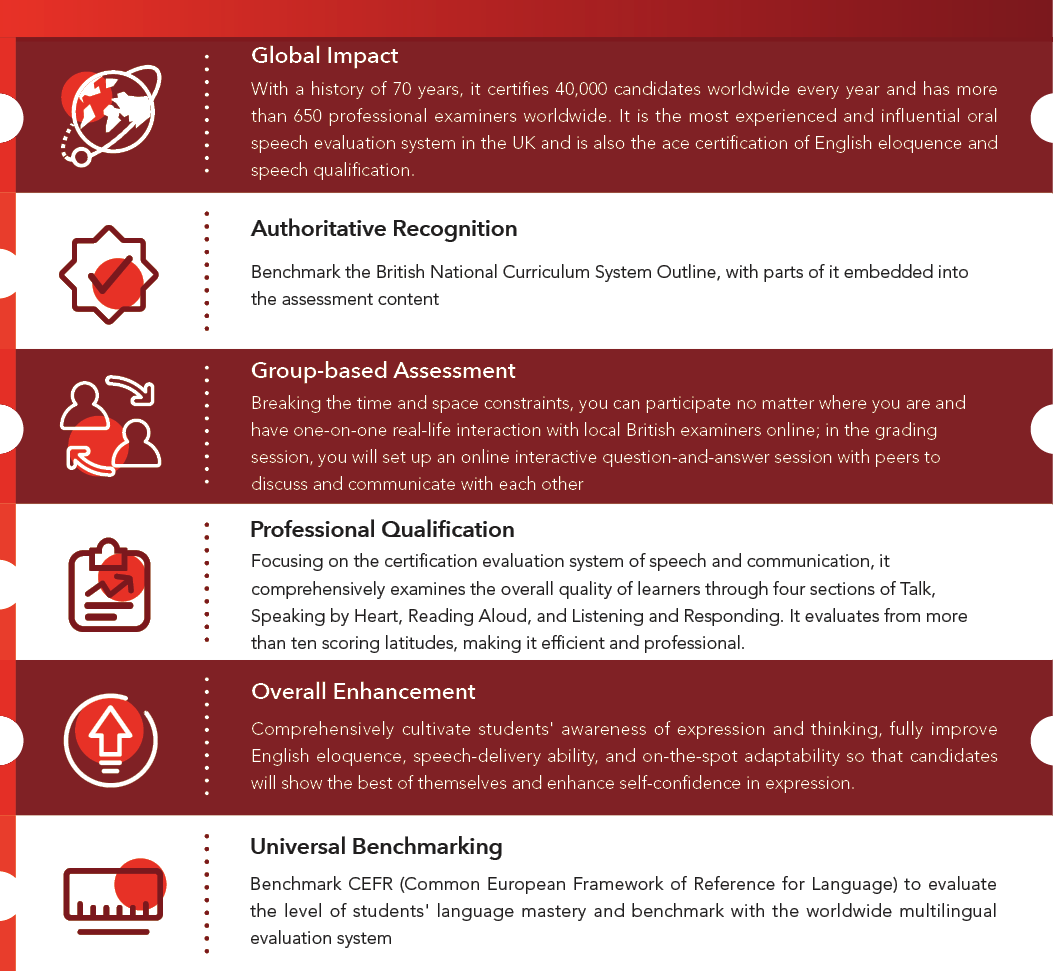 Exam Syllabus and Grade Descriptors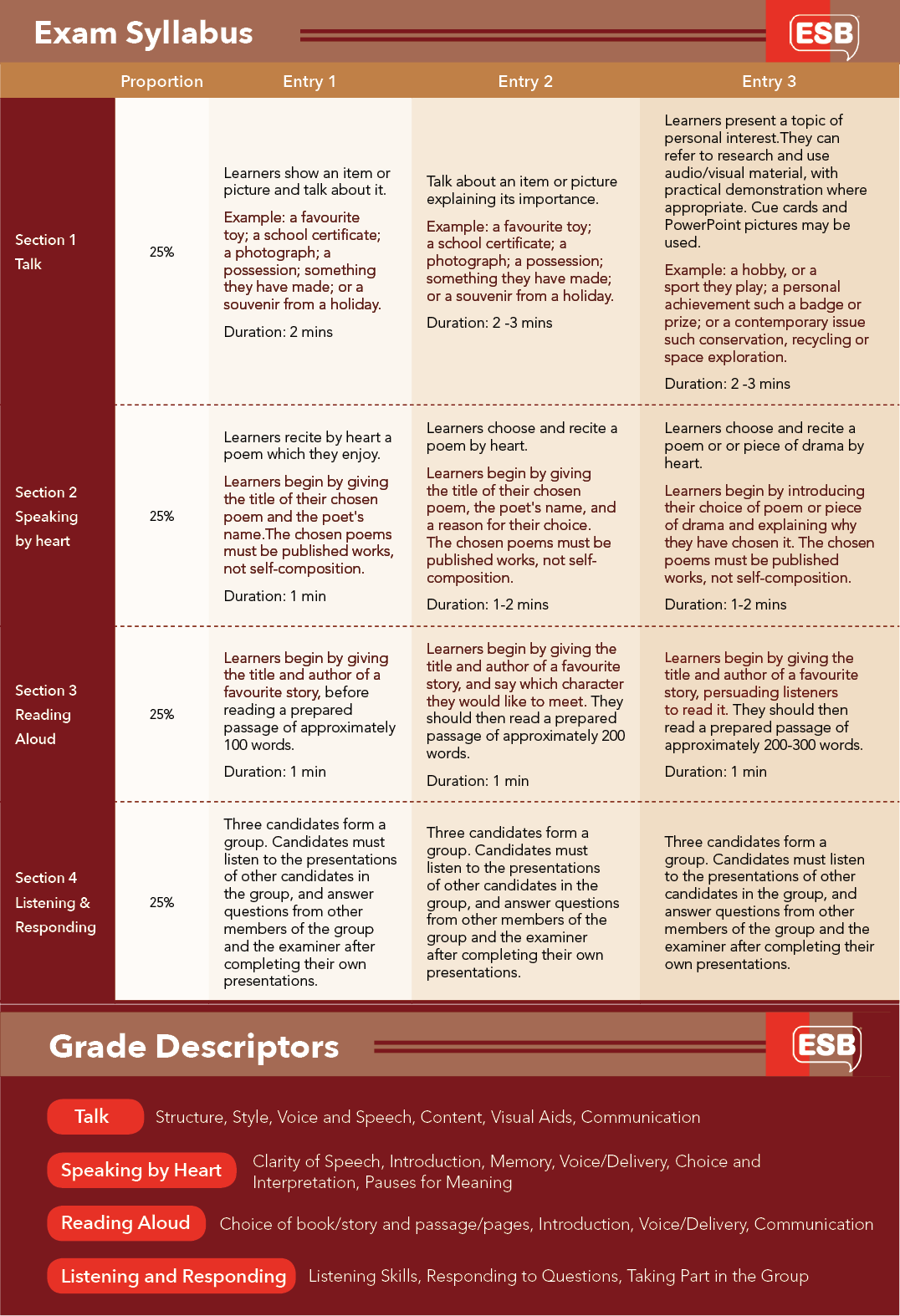 Certificates and Awards
Candidates who successfully pass the exam will receive a grade certificate and assessor's Report issued by English Speaking Board (International) Ltd.
Grade Certificate
The exam results will be displayed on the grade certificate, learners can be awarded one of the following grades
Pass
Good Pass
Merit
Merit Plus
Distinction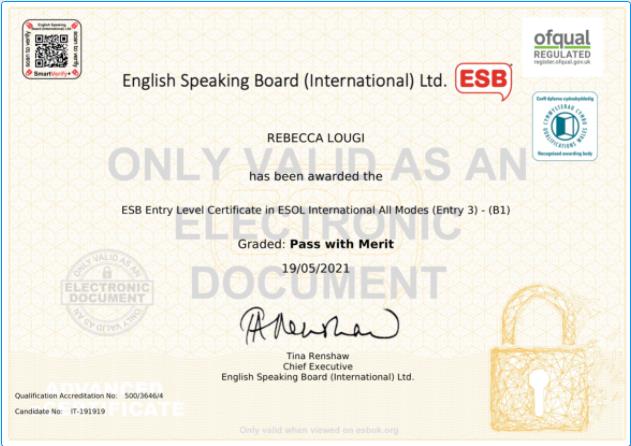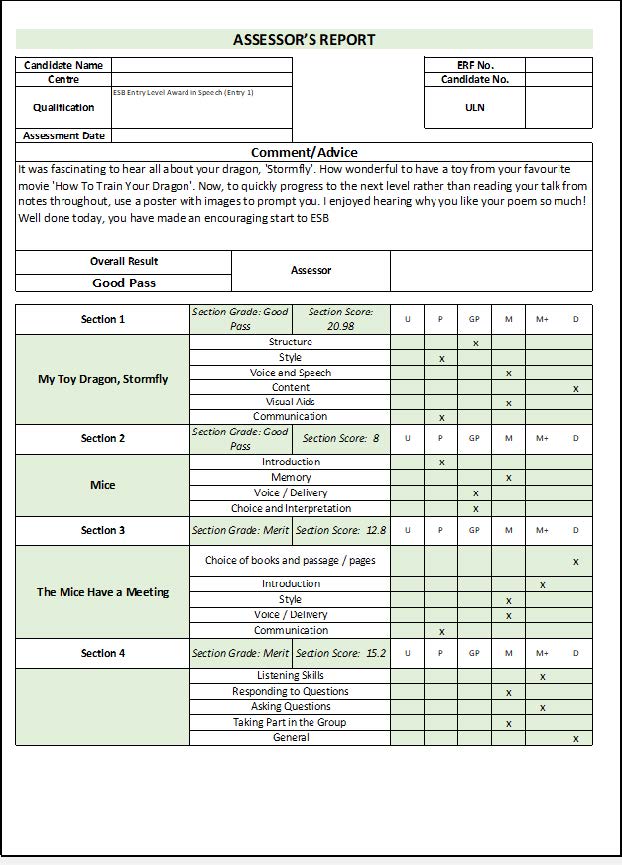 Application Requirements for Test Center:
Enrollment of 15 students and above, regardless of the level of the examination.
The Honors for Test Center:
Once school registered over 15 students or more, the school can apply for a bronze medal recognizing school as the ESB Test Center
Application Process:
1. Schools submit test center school applications
2. ASDAN China will confirm to the test center school upon receiving the application
3. The examination session can be booked for a minimum of 15 students. If there are less than 15 students, they can join the ASDAN's regular exam sessions.
【Exam Details】
• Exam Language:English
• Exam Time:ASDAN China regularly organizes exam every other month, candidates can choose any level to sign up for. Schools can also set up their own exam centers and organize tailor-made sessions. Please confirm with the ASDAN Examination Organizing Committee for the exam center setting standards and detailed rules.
• Exam Platform:ZOOM (need to use an lap top/tablet/mobile phone with a camera and microphone)
• Exam Venue Requirements:2-2.5 square meters of space (Home is acceptable)
• Dress Code:Candidates should wear clothing that is comfortable for movement and appropriate for the exam. Keep hairstyle neat and clean, and ensure the whole body of the candidate can be clearly seen.
特别说明:上述在线考试模式已与考试组委会 ESB 沟通确认。基于中国当前特殊情况,考试组委会同意按照此在线模式进行考试认证。
Refund Policy:The session transfer and refund will not be accepted 3 weeks before the exam date.
【Exam Process】
1. Candidates need to send the digitally scanned copies of the chosen stories and poems, as well as the PPT or pictures (if applicable) to the ASDAN organizing committee email: esb@seedasdan.org (3 days before the exam)
2. Candidates need to enter the waiting room of the ZOOM exam room 15 minutes before the exam and wait to enter the ZOOM exam room (candidates younger than 12 can have their parents help to coordinate)
3. ASDAN exam coordinator will arrange for candidates to enter the ZOOM exam room in sequence according to the exam schedule
5. Follow the examiner's arrangement, and the ASDAN exam coordinator will calculate the exam time and record the exam process
6. Candidates finish each exam session with "That's it, thank you."
7. After completing all the examination sections, the candidate ends with "thank you" and bows or makes similar gestures to signal the examiner
8. When the exam is done, exit the ZOOM exam room
Regional Academic Specialists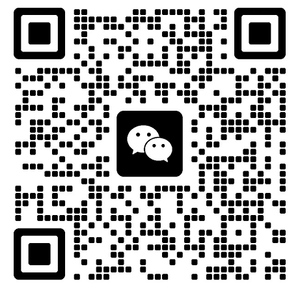 Ms Zhang 13269709296
North China:
Beijing、Tianjin、Shanxi、Shandong、Hebei、Henan、Inner Mongolia、Heilongjiang、Jilin、Liaoning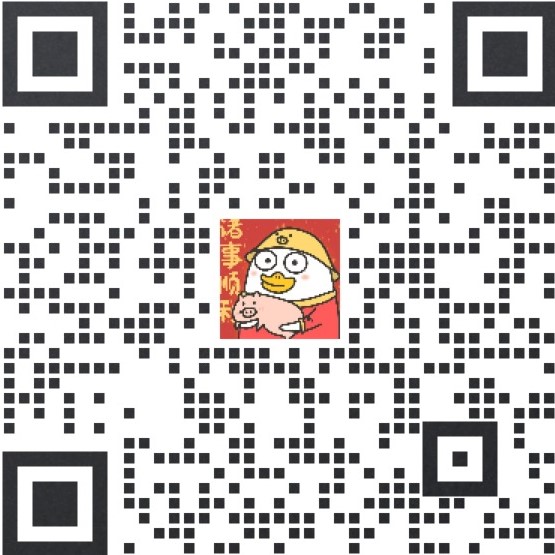 Ms Wang 15618633087
East China:
East China:Zhejiang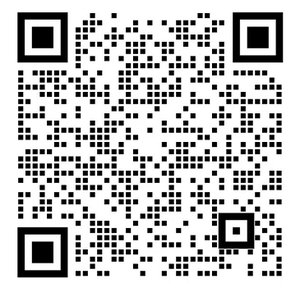 Ms Wu 13166025498
East China:
East China:Shanghai、Jiangsu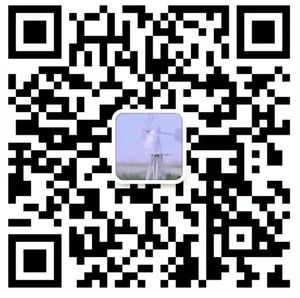 Ms Li 15507502864
South China:
Guangdong、Guangxi、Fujian、Hainan、Hong Kong、Macao、Taiwan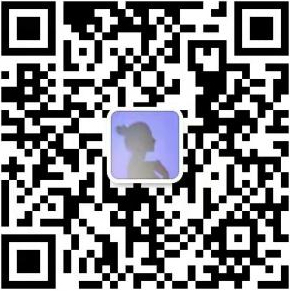 Ms Li 18502808484 
West China:
Chongqing、Sichuan、Guizhou、Yunnan、Shaanxi、Gansu、Qinghai、Tibet、Ningxia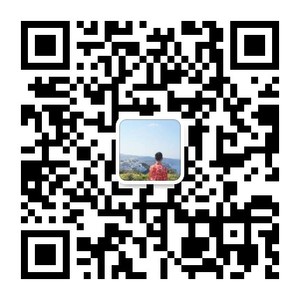 Mr Wang 13086629260
Central China:
Hubei、Hunan、Anhui、Jiangxi、Xinjiang
FAQ (Frequently Asked Questions)
Q1. What preparations are needed before the exam?
A:Understand the exam process, rules and content, read the Exam Preperation Guide carefully and practice accordingly. Learners must send their text extracts or ppt to ASDAN China via esb@seedasdan.org 3 days before the assessment. Download ZOOM app before the exam and take the exam on time.
Q2. Where to take the online exam and what are the requirements for the exam venue?
A:A clean and bright space of 2-2.5 square meters is suitable so that the examiner can watch examinees' gestures or face expressions clearly. Ensure that there are not too many unnecessary items in the space to interfere or distract the examiner.
Q3. How does the group section look like?
A: Group section will be conducted in groups of 3 (determined by the number of examiners on the day, up to a maximum of 5). Candidates in the same group can be from different levels, allocated either online or offline in the same room. Candidates are expected to listen carefully and give positive feedback when other candidates are speaking. The exam room must be quiet at all times.
Q4. Can I watch other examinees' performance?
A:Candidates can only watch the exam within the same group. The ESB examiner, ASDAN examination teacher, and examinees will be in the online exam room during this period. Candidates to be examed will wait in the Zoom waiting room, and need to exit Zoom immediately after finishing the exam.
Q5. How long does an exam take? Is the exam time the same for each level?
A:The time of exams are slightly different for each level. 9 mins for Entry 1 and 10 mins for Entry 2 and Entry 3 (for each candidate). The total exam duration for each group is around 3*10 mins=30 mins.
Q6. Can I register for an exam lower or higher than my own age level?
A:Yes. The age is for reference only. Students can register at any level according to their own skills level.
Q7. Can I jump grades when applying for the exam?
A:Yes. Candidates can choose to take any higher-level exam after completing a certain level of exam. There are no restrictions on the age of candidates from the ESB exam committee.
Q8. How long will it take to know my exam results and receive my cups and certificates after the exam?
A:The results will be announced with after 2 weeks of the exam. The certificates and assessment reports will be sent to ASDAN China after 6-8 weeks of the exam and then be sent out to the home address of students.
Q9. For younger candidates, can adults be allowed to assist in setting up electronic devices?
A: For candidates under 12, one parent or teacher is allowed to enter the examination room during the examination period to help with operating electric equipment (computer/mobile), supervising the examination screen to make sure it meets the exam standard, but cannot try to help or distract the examinee in any way. If the above situation occurs, the examiner will stop the exam and consider the exam result invalid.
Q10. How to ensure the justice of online exams?
A:The online exam mode requires candidates to use digital devices with a camera to take the exam. ASDAN China will assign a teacher to be in the same Zoom room with the examiner and students to assist. To ensure the fairness: -The identity of candidates should match with their ID card, household registration book or passport to prevent cheating. -Candidates should stand up in front of the camera in the whole process of the exam. Parents are allowed to help candidates but not allowed to appear on camera; -ZOOM APP will record the whole process of the exam and candidates are not allowed to use irrelevent materials or device during the exam