Mindfront Mental Health Care
Have in-depth study and internship in Mindfront Health (China),
the world's leading and Top2 hospital in Australia
Learn psychology and mental health with first-line practice  
Mindfront Mental Health Care
With the rapid development of social economy, psychological consultation and psychotherapy have attracted more and more attention. Interdisciplinary talents with backgrounds in psychology, neuroscience and other related disciplines are increasingly in demand, and these related majors have become popular college selection. For senior high school students who want to learn psychology and mental health in the future, the opportunity of first-line practice internship has been extremely scarce.
ASDAN, together with Mindfront Health (China) , the world's leading mental health care organization, launch the first mental and psychological treatment program for high school students. Students will be led by professional front-line doctors and experts to carry out immersive professional practice in Mindfront Mental Health Care, systematically learning neurological and psychological theories, carrying out psychological consultation, psychological evaluation, and psychotherapy and other rounds of practice, completing a career experience from psychology enthusiasts to professional students.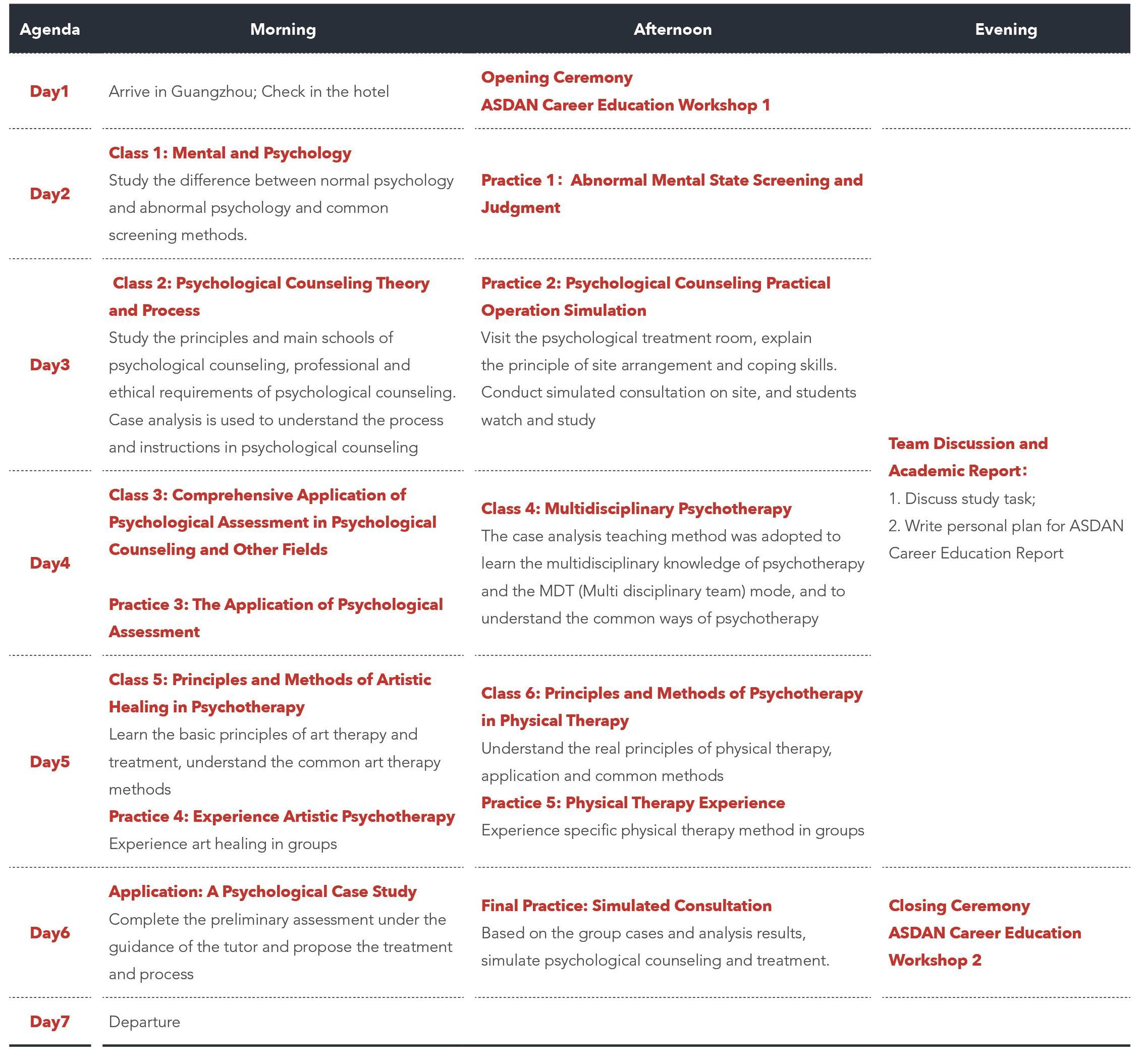 Academic Support
Mindfront is a global brand under Luye Medical Group focusing on mental and mental health services. It has 18 professional hospitals providing mental and psychological services in Australia and has accumulated more than 40 years of professional service experience. Manlang Medical is committed to introducing the characteristic evidence-based medical treatment projects and integrated medical service system originating from Australia into China, and to cooperate with authoritative psychiatric medical institutions and well-known expert teams.
Professional Career Education

Psychological analysis and career exploration are conducive for students to improve their self-knowledge and knowledge of the external world to seek their suitable future direction.
Courses and practical projects from the world's top 50 universities; expertise and resources shared by the world's top 10 enterprises and senior supervisors.
First-class Courses and Instructors
Project and Problem Based Learning
Career-related task, research & discussion workshops, and instructions from professors to help students improve their problem-solving and teamwork ability. All the programs requires student to produce professional outcome and applications.
Students can choose from professional training courses of the world's top 50 universities based on their interests; they will have opportunity to be involved in social practices and earn achievements, which will provide them with competitive experiences for university application.
Value for University Application
All Major Achiever projects consider cognitive development and knowledge background of high school students, and take advantage of excellent career resources. This makes them the best for youth career education among 14-18 years old age group.
ASDAN Careers and Experiencing Work Certicate accredited by UCAS
Training certicates issued by top companies in the industries
ASDAN Research Programme Certicate accredited by UCAS (Only for completing Grameen Bank Rural Economy Research Project)
Authoritative Certification
Application Suggestion
Students Interest in Psychology, Psychiatry, Neurology, Other Clinical Medicine
Language
Place
Application Process
1. Registration
2. Application Approval and Sign Contract
3. Preparation before Departure
4. VN Career Assessment
5. Start Major Achiever Program
6. Apply Major Impact Internship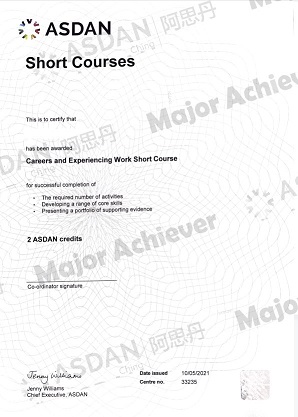 ASDAN Short Course - Career and Experiencing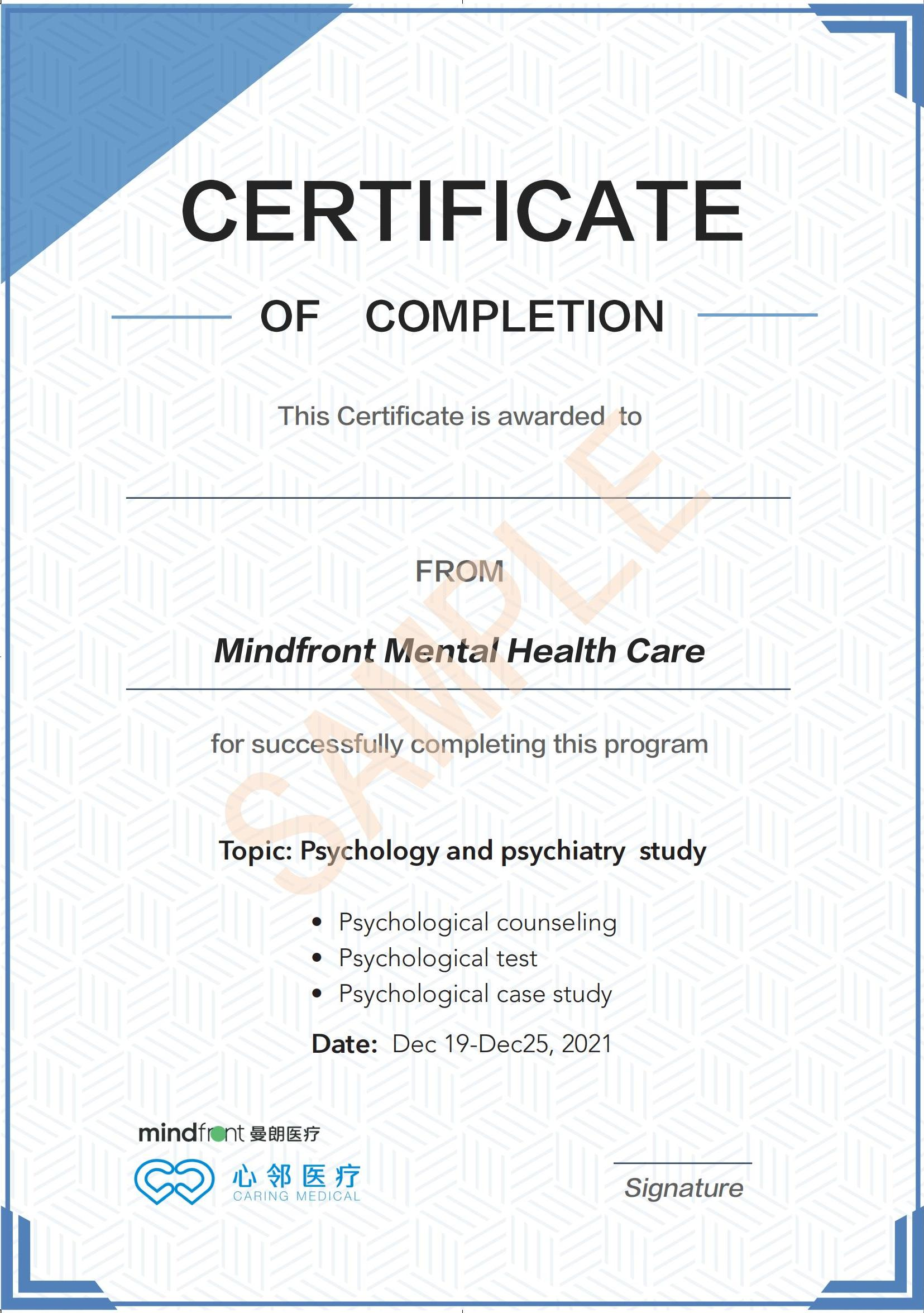 Program Completion Certificates