Daqing NO.1 Middle School Cambridge International Centre
July 16th-22nd 2018
The affiliated foreign language school of SCNUFL
Feb. 25th-Mar. 2019
BizWorld
BizWorld offers hands-on, engaging courses that teach students the skills they need for a successful future. It teaches valuable lessons about entrepreneurship, business, and financial responsibility while emphasizing the importance of 21st century skills like collaboration, critical thinking, leadership, and creativity. In each program, students work in teams to solve real-world problems.
BizWorld.org and ASDAN China
With a growing need for project-based learning and quality-oriented education, BizWorld.org and ASDAN China began cooperating in 2017. ASDAN China will exclusively promote and execute the BizWorld.org programs in Mainland China.
With a growing need for project-based learning and quality-oriented education, BizWorld.org and ASDAN China began cooperating in 2017.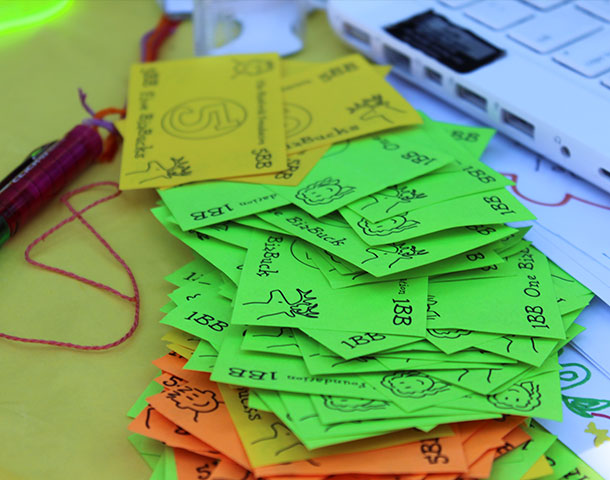 "BizWorld is a way of thinking, teaching, getting kids to feel empowered to do extraordinary things."
"BizWorld is a way of thinking, teaching, getting kids to feel empowered to do extraordinary things."
Tim Draper
Founder of BizWorld.org
"At BizWorld.org, we believe that our programs provide each child with an ability to see a positive future for himself/herself, and see a pathway to pursue that future"
Thais Rezende
CEO of BizWorld.org
Other Business Courses
VS
BizWorld
BizWorld Exclusive Value 1: Teachers' recommendations
Remarkable improvements on business knowledge and skills
233
Teachers surveyed
98% of teachers agree that ...
95% of teachers agree that ...
98% of teachers agree that ...
98% of teachers agree that ...
BizWorld Exclusive Value 2: Remarkable improvements on business knowledge and skills

BizWorld Exclusive Value 3: Cultivating 6 core skills

Leadership

Coordination

Communication

Innovation

Critical Thinking

Problem solving
BizWorld Exclusive Value 4: Project-based learning
In BizWorld classes, students have different roles as CEO, VP sales, VP operation, VP finance, etc.,. Students form into groups and complete different projects and tasks, gaining both business knowledge and various core skills.
Project-based learning (PBL)is a student-centred pedagogy that involves a dynamic classroom approach in which it is believed that students acquire a deeper knowledge through active exploration of real-world challenges and problems. Students learn about a subject by working for an extended period of time to investigate and respond to a complex question, challenge, or problem.
BizWorld Exclusive Values 5: Complete business knowledge systems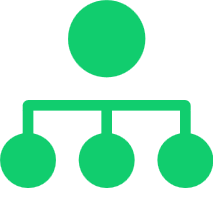 Business Basics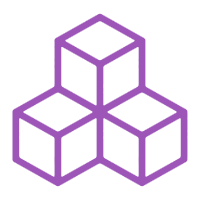 Business Design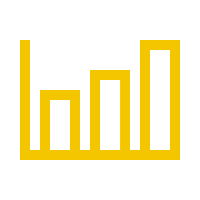 Manufacturing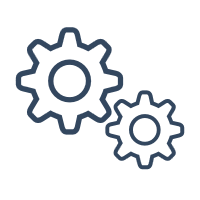 Marketing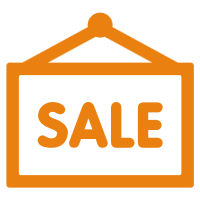 Sales & Finance
BizWorld Exclusive Value 6: Certificates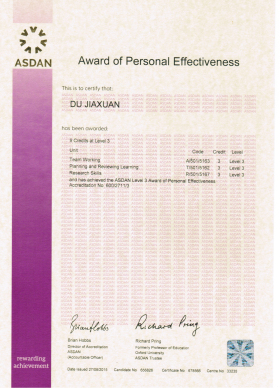 The participants of BizWorld will receive an official certificate of completion.
The top 50% of participants of the Business Simulation (BizWorld evaluation) will be awarded the ASDAN Enterprise Award from ASDAN UK.
Morning
Afternoon
Evening
D1
Opening
Agenda introduction
Ice-breaking
Business Basics:
What is business?
Company election:
Learning the company structure
D2
Corporate finance:
Finance basics
Financial sheets
Business Plan
Pitching Time
D3
Procurement
Manufacturing and Pricing
Risk Management
D4
Marketing
Advertising Plan
Bazaar Prep
D5
Bazaar
BizWorld Closing
D6(Optional)
Business Simulation opening
Business Simulation
Auction Game
D7(Optional)
Business Simulation
Business Simulation Closing
Emily Knight
7th grade teacher, OH
"Let's face it, you cannot teach entrepreneurship from a textbook! BizWorld is the perfect combination of well-planned lessons and hands-on activities. The project-based component of the programs allows students to work in a meaningful capacity and has dramatically increased student engagement. BizWorld challenges my students to think and learn differently. They've rapidly shown increased ability to problem-solve, communicate clearly, present work to an audience, and collaborate with each other. The program is giving them confidence they wouldn't find in a textbook-based classroom. I truly believe that they will now be better employees, business owners, and citizens in the future."
Kay Jones
Elementary GATE Specialist, NV
"I have been using the BizWorld, BizMovie, and BizWiz programs for over 5 years. I love that they provide the students with engaging, challenging activities. The students love creating their own businesses and working on real world problems. We are a Title 1 school with an increasing population of free and reduced lunch students, and I love using your programs with my students. I introduced BizWorld to all of my gifted classrooms last year. It was a huge success as it provides the students with an opportunity to participate in a collaborative project and problem solve."
Jason Lee
Coordinator, BizWorld Singapore
"We are committed to helping children develop key capabilities they can use for the rest of their lives: problem solving, self-management, teamwork, and a zest for life-long learning. BizWorld.org is a perfect fit for that."
Julie Rierson
5th grade teacher, CA
"My students eagerly anticipated each day's BizWorld activity. The kids loved their jobs and the business model was excellent motivation for good behaviour in those tough last few weeks of school! We raised over $600 for local charities during a 2-day sale on campus and had a final ceremony where we invited charity representatives and parents. Student CEOs spoke about their businesses and presented their donations to their chosen charities."
邀请函
亲爱的年轻钢琴家们,
欢迎你们来到音乐和钢琴的美妙世界! 作为2023年瑞士塔威山谷国际青少年钢琴节的代表,我在此诚挚地欢迎你们加入到这场精彩的活动当中,与我们共同探索音乐的无限乐趣!
作为欧盟青少年音乐比赛联盟的成员之一,瑞士塔威山谷国际青少年钢琴节为各个国家5至25岁的钢琴家提供机会,并按年龄段分为三个不同的参赛类别。我们衷心希望这个钢琴节能发掘更多年轻的音乐人才,并对他们未来的学习和职业生涯有所帮助。
我们非常高兴能与阿思丹(ASDAN China)开启战略合作,共同推进此次钢琴节中国预选站的组织和招生工作,以便为那些拥有舞台经验和高水平演奏技巧的年轻钢琴家们提供一个绝佳的展示平台。我们十分期待这次的携手,也希望能在不久的将来与你们在美丽的纳沙泰尔相见!
钢琴节总监、钢琴教授
Rishika
3rd grader, NJ
"We had so much fun and went so far. I never dreamed of doing all of this!"
Helen Al-Uzaizi
BizWorld UAE
" BizWorld UAE represents a pioneering step for entrepreneurship education in the Middle East, providing a truly novel approach to nurturing kids entrepreneurial spirit and developing their leadership skills."
Brissa
5th grader, CA
"I learned to care about others' ideas because other people's ideas make your ideas bigger."
Matthew
4th grader, NV
"BizWorld helped our group work together better, practice multiple ways to solve a problem, and always make revenue. Kids don't usually get to learn about business, but we learned more than just how to make bracelets - we learned about making a profit!"
Berenice
7th grader, NY
"This experience made me realize that math is important in life since you need to keep track of your records based on how much money you earned and spent."